Founded in 1969, New York Aggies is one of the largest A&M clubs outside of the state of Texas. New York Aggies serves the Tri-state area, including New York City, New Jersey and Connecticut. 
Our mission is to contribute to scholarships for current and incoming Texas A&M University students; to assist the local community, the University, and the Association in any worthy undertaking to the best of our ability as a club and as individuals; and to maintain and encourage a spirit of camaraderie that is traditional among Texas A&M Former Students.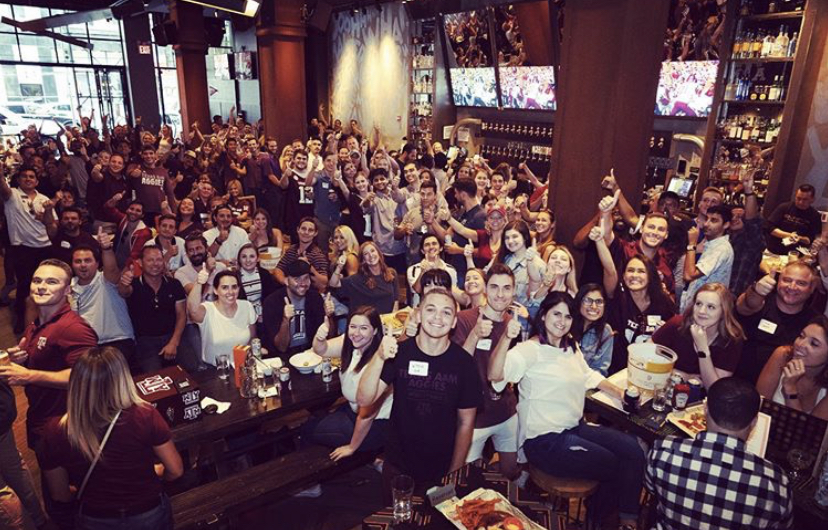 In addition to hosting current students visiting New York, the Club is dedicated to helping students from the Tri-state area attend Texas A&M University. To that effort, the club established a scholarship endowment in 2022 and continues to invest to support scholarship funds.
New York Aggies is managed by the New York Aggie Officers, who are a volunteer group of former students based in NYC. Officers are elected annually in January. You can see our current officers here.
New York Aggies is a chartered club through the Association of Former Students. As an organization completely run by a group of volunteers, membership is an important part of the ability of NY Aggies to thrive.